Summer school…it takes all sorts
Summer school is drawing to an end.  We have the school trip to Gibraltar tomorrow – a little corner of England stuck on the end of Spain, another week of classes and then we're done for the year.  This is the second year our school has run this summer school and the second year I've worked on it.  My previous experience of summer schools has always been in the UK, when students are shipped off to Bournemouth or Gloucester or other such places for weeks at a time.
The past two years I've seen a new kind of summer school, one in which students are effectively back at school for an extra month.  They come in at 9 in the morning, have a class, have break and play football, have another class, do a sporting activity and then go home for lunch.  Of course, there's a lot more to it than that and it's all very fun, with lots of English and happy faces (most of the time).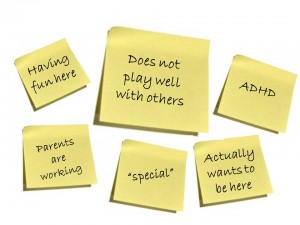 My colleagues and I have been talking about the different types of student who come to summer school: there are those who genuinely want to be here, learning English and having fun for the month of July; then there are some whose parents are working and they begrudgingly come and then actually quite enjoy it; others are here because they need that extra boost in English and what better way than to spend a month in class without the pressures of exams and homework; finally, there are those who you can't help but feel are there simply because their parents don't know what else to do with them, and packing them off to class every morning gets them out of their hair and gives them a bit of peace and quiet!
I love them all (most of the time!).